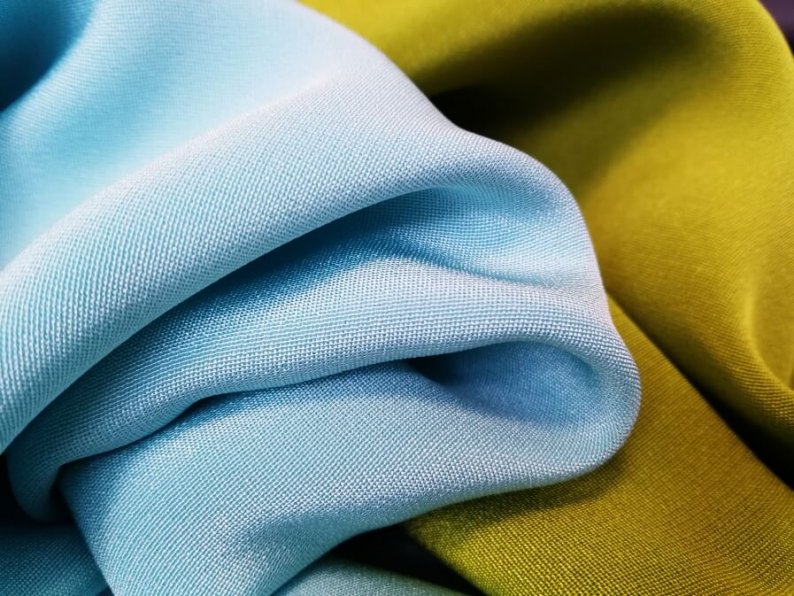 16-06-2020
Unique smooth - Crêpe Marocain
Our Crêpe Marocain is a heavy and flowing silk fabric with a fine, slightly granular surface that has a matt sheen. Its elegant appearance is primarily supported by the even weave structure and the extremely soft, sand-like feel.
The fabric is one of the real crêpe fabrics and is produced in plain weave with twisted yarns(so called crêpe yarn). The reduced warp density results in a clear weft rib. With around 200 g per meter it is one of the heavy silk qualities and by far the heaviest crêpe fabric in our range.
Because of its noble design Crêpe Marocain enjoys mostly in the field of fashion design huge popularity.
Here it is mainly used for exclusive bridal and evening dresses. But blouses, shirts and fine underwear are also part of the classic area of application for this silk.