BORN IN 1885, REBORN IN 1954
The evidence comes from an excerpt from a Chamber of Commerce document dating back to 1886.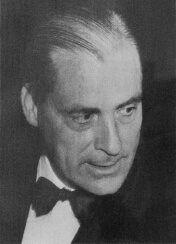 More exact records are written into the very fabric from 1954 when Jürgen Schalk, the grandfather of the current director, founded Barth & Könenkamp Seiden in February of the same year. He had previously bought all the silk from the company when it became insolvent. Jürgen Schalk held the reins until June 1977.
Until his son Stephan Schalk joined in 1983, the trading house was managed by the directors Rolf Bading and Peter Schanze, with widow Izabel Schalk having an influence in the background. She made sure that her son followed in the foodsteps of his father, after completing an apprenticeship in the Bremen traiding houseMelchers. It is thanks to Jürgen Schalk's commitment to what was effectively pioneering work back in the 1960s – busily building relations and establishing business contacts in Japan, India and China – that Barth & Könenkamp Seiden has a firm foundation which is still stable to this day.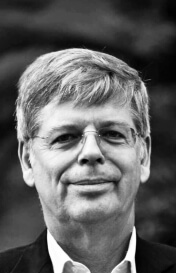 Stephan Schalk was blessed with strong leadership qualities, an insight into human nature and skilled communication, and so improved the fortunes of the trading company as he guided its affairs with sober-minded prudence and a nod to tradition. He cared deeply about the "silk family" and always cultivated cooperative relations with his competitors. This was a major factor in enabling him to establish a large international network. He was also a Hanseatic philanthropist through and through, as evidenced by his commitment to social causes in Bremen.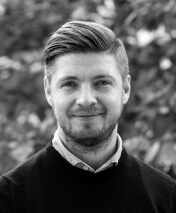 When Mr. Bading and Mr. Schanze retired in 1991, Edgar Nierentz stepped in and worked at the side of Stephan Schalk as authorised signatory (Prokurist). He retired in the summer of 2018.
Caspar Schalk has been managing director of Barth & Könenkamp Seiden since 1 February 2017, representing the third generation at the helm. Together with the team of experienced staff who work like a well-oiled machine at the company, now over 130 years old, he will lead the business into a new era …
"Our files are full of customer loyalty"
BUILDING THE FUTURE ON A PAST FOUNDATION
Traces of times past in the very fabric: memories, historical documents, antique furniture and period style